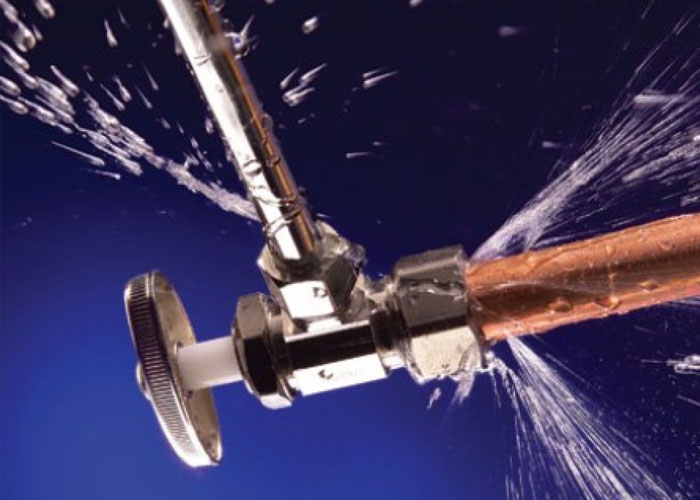 I couldn't tell you how many times I've gotten a call with a frantic person on the other end screaming they have water pouring from the ceiling. My first reaction is to ask if the water has been shut off and more often than not the person on the other end doesn't know where the valve is located. Not knowing the home I have to do a deductive process trying to guide the home owner to the valve location. All the while that water leak has been spewing water like a river from the ceiling all over the kitchen floor etc.
That's what makes them plumbing emergencies because their occurrence is never at a convenient time. While we can never foresee the future, what we can do is prepare ourselves with some basic knowledge for when they do happen. Find your water main shut off, if you cannot find the valve a licensed plumber will gladly help show you where and how to use these valves correctly. Maybe while having other work done at the home simply have them to take the time to inform you.
While the plumber is showing you find out about gas appliances and how to shut those off as well. These are usually located by all the gas appliances as well as having a main shut off at the manifold and or gas meter outside. Homes with sump pumps should have those inspected and check the operation of pump. If you have a battery backup system, these systems need to be tested and inspected. This information could prove to be invaluable to your home by possibly eliminating extra damages until a plumber arrives. Most response time is one hour or more from the time you make the initial call till the tech actually shows up to your door. A little knowledge on your part could keep an unpleasant situation from being even worse that it has to be. Depending on your family if your children are of the age to stay home alone, show them where the water main valve is located and have a plan that if a plumbing emergency happens while your away, they'll know what to do. As with any plumbing system or appliance if unsure than always contact a licensed plumber. Gas leaks are dangerous and should be left to the professionals.
At ALL-PRO Plumbing Services, LLC we provide 24/7 emergency plumbing services in Fishers, Noblesville, Westfield, Carmel, Fortville, McCordsville, Indianapolis and surrounding areas with 24/7 Emergency Service. Call us today at: 317-596-0972.